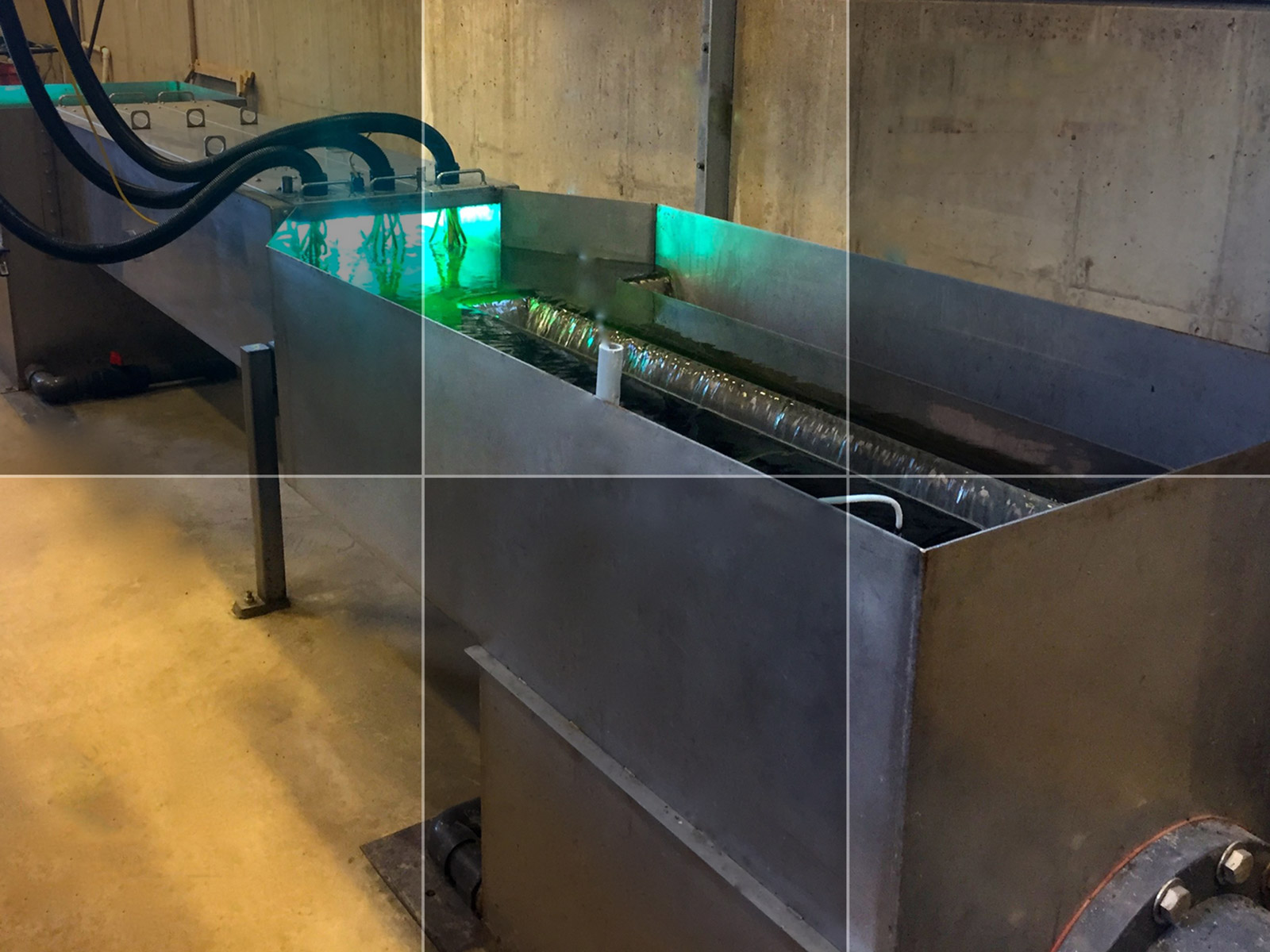 Glasco UV has installed hundreds of horizontal UV disinfection systems for wastewater plants. Offering a chemical-free alternative to traditional disinfection systems, our horizontally oriented UV disinfection systems maximize flexibility and functionality while accommodating a wide range of flow rates.
Wastewater treatment plants have several options for UV disinfection treatment, including vertical open channel, chambered, or Teflon tube (FEP) systems, yet horizontal UV disinfection is the most popular type of UV system worldwide and the preferred option for a majority of Glasco UV customers.
Glasco has installed horizontally oriented UV disinfection systems since the 1990s. As the name implies, horizontal UV disinfection systems are installed horizontally in the channel with UV lamps immersed directly into the wastewater. Designed to accommodate varying flow rates, our horizontal systems include packaged stainless steel channels or units embedded directly into concrete. All horizontal systems are biologically validated at the Johnstown UV testing center by HydroQual, further validations pending with Carollo Engineering Company.
Depending on the model, ballasts and other electronics can be remotely located in a stainless steel or thermoplastic electrical enclosure. For higher-powered systems, the sophisticated electronics are in remote stainless steel air-conditioned enclosures. A hoist can be included to remove the modules for seasonal disinfection or servicing.
All UV lamps are protected by quartz sleeves, which are prone to fouling and must be cleaned. Our systems include a quick-stroke wiper system that pushes a free-floating wiper ring over the length of the sleeve, automatically cleaning the quartz.
Glasco has installed hundreds of American-made horizontal systems and is a major horizontal UV disinfection supplier for wastewater treatment plants seeking a safe and flexible option for a range of flow rates.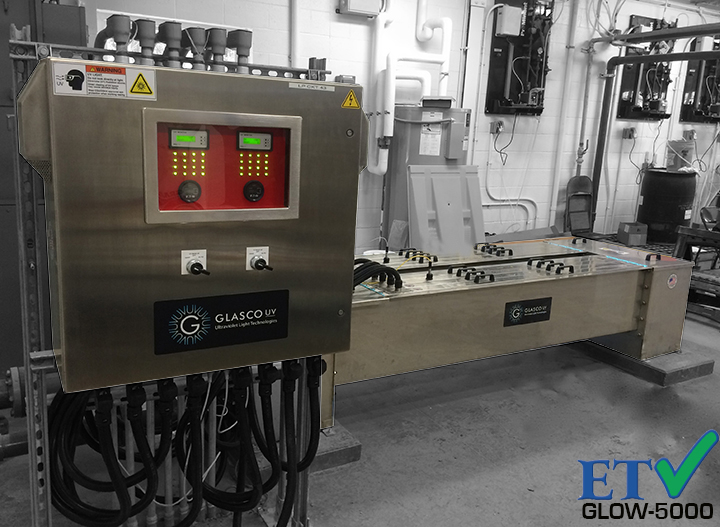 Unlimited flows
Packaged stainless channels
Energy efficient
Small footprint
High output or Amalgam lamps
Automatic cleaning
Multi-lamp UV monitoring system
PLC controlled
GLOW-300
GLOW-500
GLOW-5000
GLOW-6000
GLOW-7000