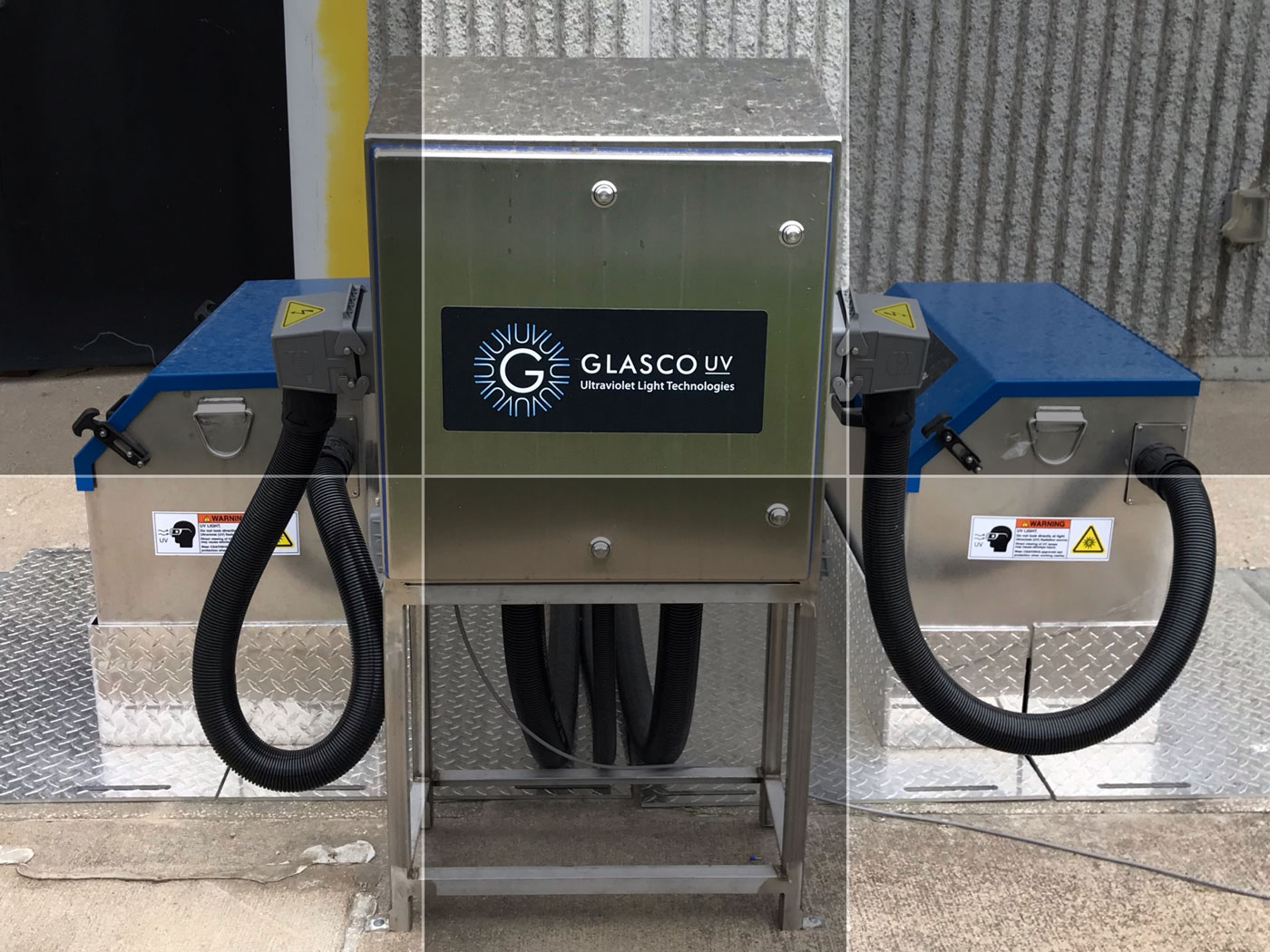 Glasco UV installs vertical UV disinfection systems for wastewater plants requiring a small footprint. Our vertical UV systems kill microorganisms without the need for harmful chemicals – offering a safe, compact, and efficient alternative to traditional systems.
Horizontal UV open channel systems have dominated the wastewater treatment market since the 1980s. In horizontal systems, submerged UV lamps run continuously, killing a broad spectrum of harmful contaminants. However, the continuous operation means horizontal systems require frequent lamp replacements.
Also, the size of horizontal systems has created challenges for plants with a smaller footprint, and many plants are seeking streamlined maintenance and lower energy costs.
Responding to industry demand, Glasco UV launched our vertical program in the 1980s, and in 2003, we installed the industry's first vertical amalgam system. Our vertical systems are biologically validated at the Johnstown UV testing center by HydroQual, further validations pending with Carollo Engineering Company.
Designed to treat a wide range of flow rates, including large flows at 30″ or 60″ water levels, our vertical installations offer several benefits, including streamlined maintenance, lower operational costs, and a compact installation footprint.
Manufactured in the United States with state-of-the-art UV lamps, our vertical wastewater UV disinfection systems also offer various technical specifications and design options (including retrofits) for operators seeking a powerful and energy-efficient disinfection solution with a small footprint and minimal maintenance requirements.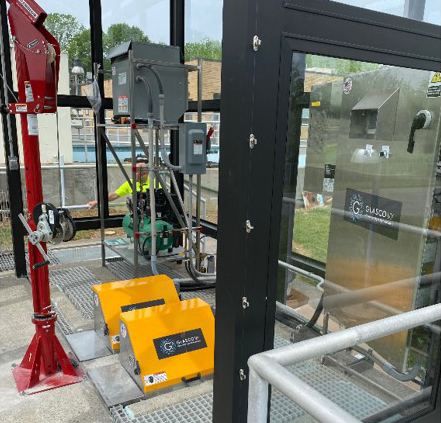 No underwater seals
Energy efficient
Small footprint
All connections above water
Automatic cleaning
Multi-lamp UV monitoring system
PLC controlled
VCS-40-HO
VCS-40-A150
VC-40-HO
VC-40-A300
VC-48-A300
VC-A300
VC-8-A800
VC-10-A800
VC-12-A800
VC-16-A800