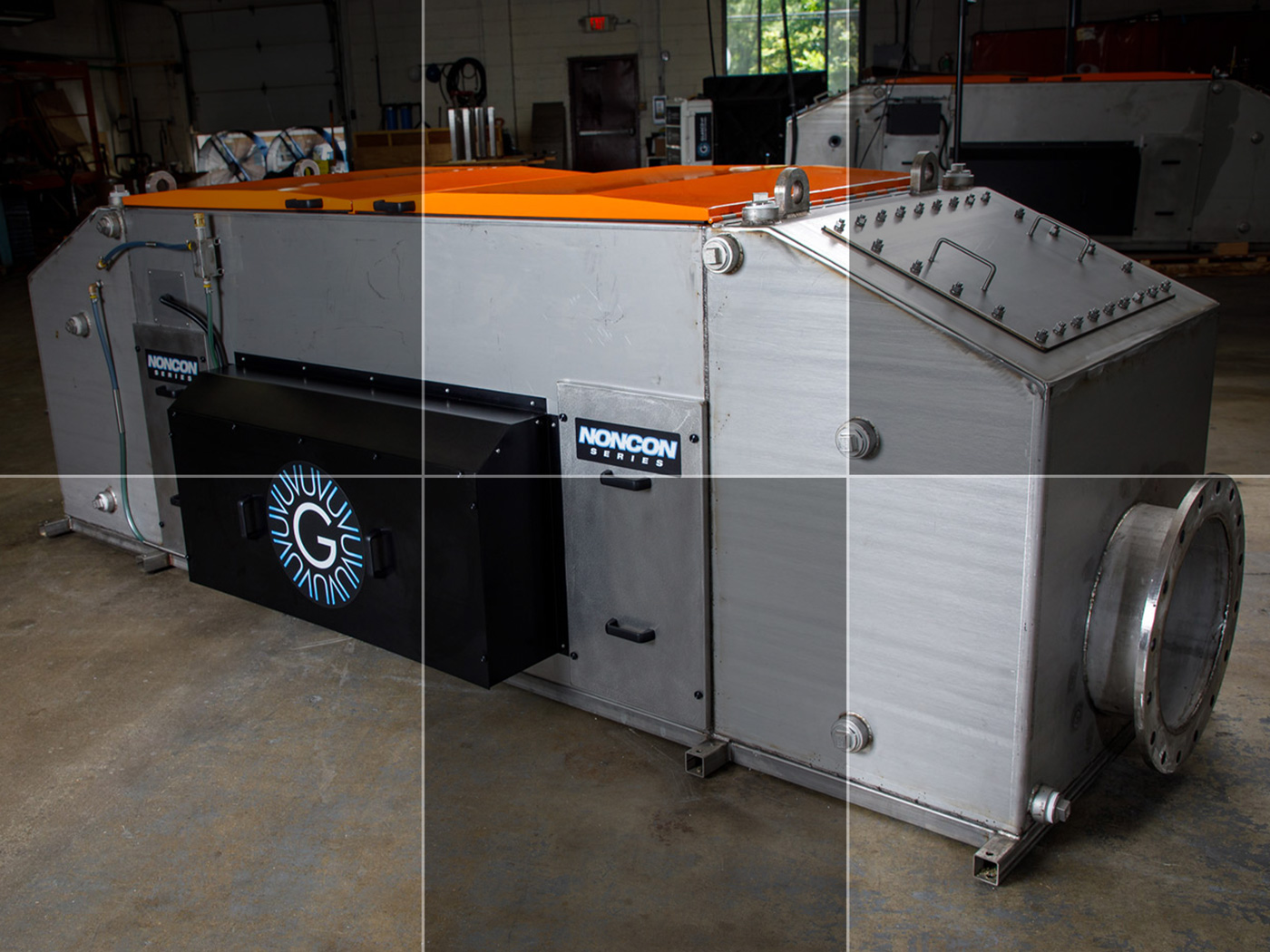 Glasco has been using flow-through fluoropolymer (FEP/Teflon®) tube reactor technologies since 2006. The NONCON 5000 series is a flow-through fluoropolymer-style UV water and wastewater disinfection system that's a chemical-free, non-contact and non-conductive alternative to traditional methods.
Unlike systems that use UV lamps immersed in water (with protective quartz sleeves), the NONCON 5000 positions UV lamps in the air. As the water flows through the transparent tubes, the UV lamps shine germicidal light (@ 254 nm), killing microorganisms. A UV sensor reads the relative output of the UV lamps, ensuring reliable performance.
In traditional horizontal channel disinfection, operators must clean the quartz sleeves routinely. Since the NONCON 5000 UV lamps do not contact the water, the system prevents fouling and other problems associated with traditional disinfection. Also, the tubes rate at 45 psi and offer a highly transparent, neutrally charged (non-conductive) medium that is not susceptible to scaling from positively charged minerals.
Manufactured in the United States from a high-quality polymer resin, locally fabricated stainless  steel reactors and state-of-art UV lamps, the NONCON 5000 offers a flexible and effective disinfection option for operators seeking low-maintenance alternatives to traditional systems.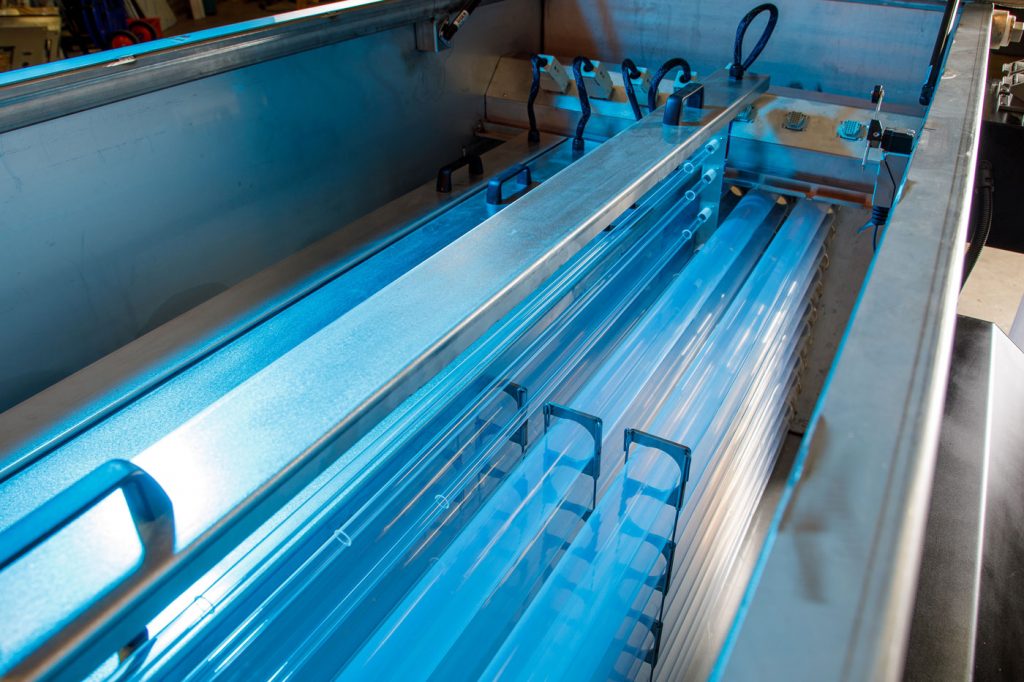 Lowest maintenance of any UV system
Stainless steel disinfection or open concrete channel
Low pressure/high-output UV lamps
Remote Ballast Control Center (BCC)
One of my favorite things about the Glasco UV system is the ballasts are housed in the control panel, where you can easily access them for troubleshooting and repair, rather than in the modules that are submerged underwater.
– Michael Hajjar, AS S3 C4 CPWM
WPC Plant Manager
Township of Chatham, NJ